Walmart challenged me this month for Mother's Day not only to come up with an easy breakfast idea that kids could make for mom, but also a Mother's Day gift idea that took something from their store and personalized it in a special (and easy) way.  I knew immediately what project I wanted to try!  Photograph Art!
Here is a quick and stunning DIY decorating project that you can do in a flash-and customize in a million ways!  All you need is a word, enough frames for the letters, your camera, computer and some time 🙂
Now as the old quote goes "There is nothing new under the sun" (Ecclesiastes 1:9). . .I found this idea over at Sweet Grace with her "Easy photo project Valentines Mother's Day Birthday" and made a few minor (very minor) changes.  I wish I could draw as neatly as she can-but oh well, you make do.
I chose to use the word "LOVE" for Mother's Day-but you could just as easily have used "MOM" "NANA" "FAMILY" "FOWLER" (well, only if your last name was Fowler) or anything else!
Photograph Portrait Word Art
Materials:
Camera
Printer
Photo paper
Computer Paper
Clipboard
Frames
Instructions:
1.  Create  your letters.
I did this using standard 8 1/2 x 11 computer paper.  I opened up Powerpoint, switched the slide orientation to "portrait" then messed around until I had single letters of the right size to completely fill the page.  In my case that was "Bookman Old Style" for the font and "714" for the size.
Variation: You could hand write out the letters on computer paper with a marker, stencil them or let the kids draw or color them.  You could also use larger sheets of paper-I just went with what was easy for me!
2.  Clip the letters onto a clipboard.
I used the clipboard to keep the letters flat & stiff while the kids were holding them. I placed a plain white sheet under the letter I was using (and the others all behind it) so that the other text wouldn't show through the paper.
Variation: You could print on card stock or something stiffer so you don't need a clipboard, you could put the letters inside of a frame (without the glass perhaps to cut down on glare?) or you could even use a small whiteboard and draw on the different letters.
3.  Start snapping photographs.
I took about 60 pictures of my kids in order to get the 4 that I used.  I knew I wanted to alternate the kids-Buddy, Princess, Buddy, Princess-in the final project, so I used 2 letters for each.  L&V for Buddy, O&E for Princess.
I wasn't sure what would look best in the final shot, if I wanted to have them all with the same backgrounds, or with various backgrounds.  Whether they should be looking serious, or silly, or away from the camera.  Sitting, standing or even laying down.  I knew I wanted to change it to black and white after, so that was a consideration as well!
4.  Change the photos to black & white.
I knew I wanted the photos to be "artsy". . . and I liked the way black & white look so graphic.  Look at the difference it makes in a shot:
There are tons of ways you can go about changing your photos to black and white.
If you don't already have a way to change yours, you can do what I did and use the online service called Picnik.com.  They have a free service (which should do everything you need) and a paid "premium" membership (which I have).  You just create an account, upload your photos, go to the "Create" tab, chose "effects" and apply a filter-I used one called "Holga-ish" on these.
Variation: You don't just have to do black  & white.  Color, Sepia or various other filters & effects can take a plain old photo and make it "artsy".
5.  Print the photos.
I have an option on my printer where I can do two 5X7 prints of the same photo on one full sized sheet of photo paper-so that's what I did.  Obviously you can print these out in any size that works for your frame.
Variation: If you don't like the quality of your printer's photos, you could always upload the photos to a photo printing service (like Walmart) & pick them up later.  That's also a great service if you want a weird photo size 🙂
6.  Frame the photos.
Just cut them out (if you need to) make sure your glass is clean and pop the photos in.
That's it!
This really is a simple project-take the pictures is the most time consuming part.  I started the project in the afternoon-took about 45 minutes to take the photos and then was able to change the colors, print everything out and frame them in the commercials of my favorite show.
It's inexpensive too.  I already had the photo paper on hand, so all I had to buy was the frames!
So don't worry-you still have time to complete this project before Mother's Day!  I love that it is so customizable too.  I could just see getting photos of all my mom's grandkids-spread as they are all across the country, each with a letter to spell out "Nana".
Disclosure: This is a sponsored review I am participating in with the Walmart Moms. Walmart has provided me with compensation for this post. My participation is voluntary and opinions, as always are my own.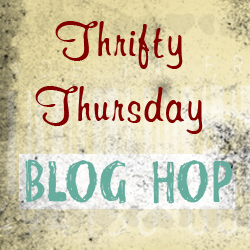 Linked to:  Get Your Craft On