Yes, you read that correctly! This craft turns a dollar store toothbrush holder into a posy vase!  Once and for all I have solved the problem of what to do with the bouquets of dandelions, wildflowers and weeds that your children bring you.
I got this idea from a friend who had a "posy" vase she had bought at a craft fair. It was a little squat vase with several holes across the top. She swore no mom should be without one-it is the perfect thing for putting all those stemless little posies in that little kid fingers pick for you. You know-the ones that are presented so proudly to you but won't fit in any regular vase you own.
And yes, I may be using the term "craft" very loosely here-this takes almost no effort.


You start out by buying a dollar store toothbrush holder. I liked this one because of it's basic hue and clean shape.


Then you get out your trusty E-6000 glue. This stuff is a frugal staple-with it you can glue just about anything to anything else. I've glued glass to glass (making Christmas crafts), wood to glass (repairing my pot lid), ceramic to ceramic (fixing the lid to my Pfaltzgraff flour canister, a sugar bowl and the bottom of my ceramic butter dish), multiple broken ornaments and tschoke's. . . the list goes on and on.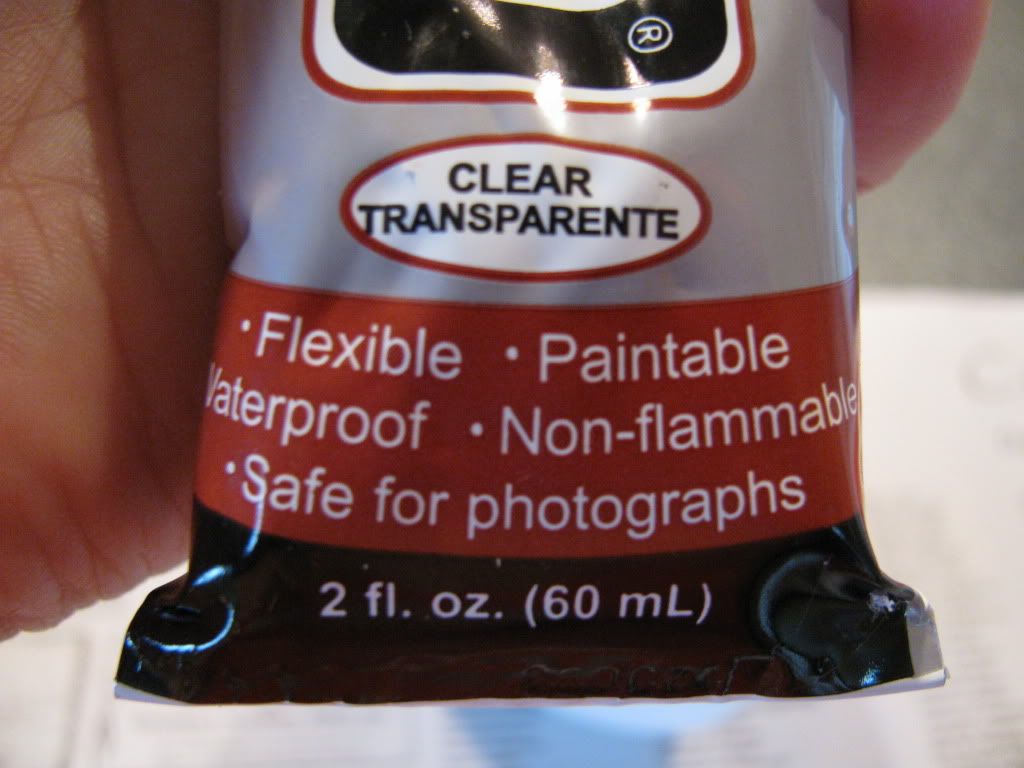 See? According to the list it is permanent, flexible, paintable and waterproof. . . . trust me, you'll love this stuff. Just keep it out of reach of the kids.


Now you pull that little plug out of the bottom of the toothbrush holder.


Use the E-6000 to glue the plug in place so your "vase" doesn't leak all over the place when you fill it.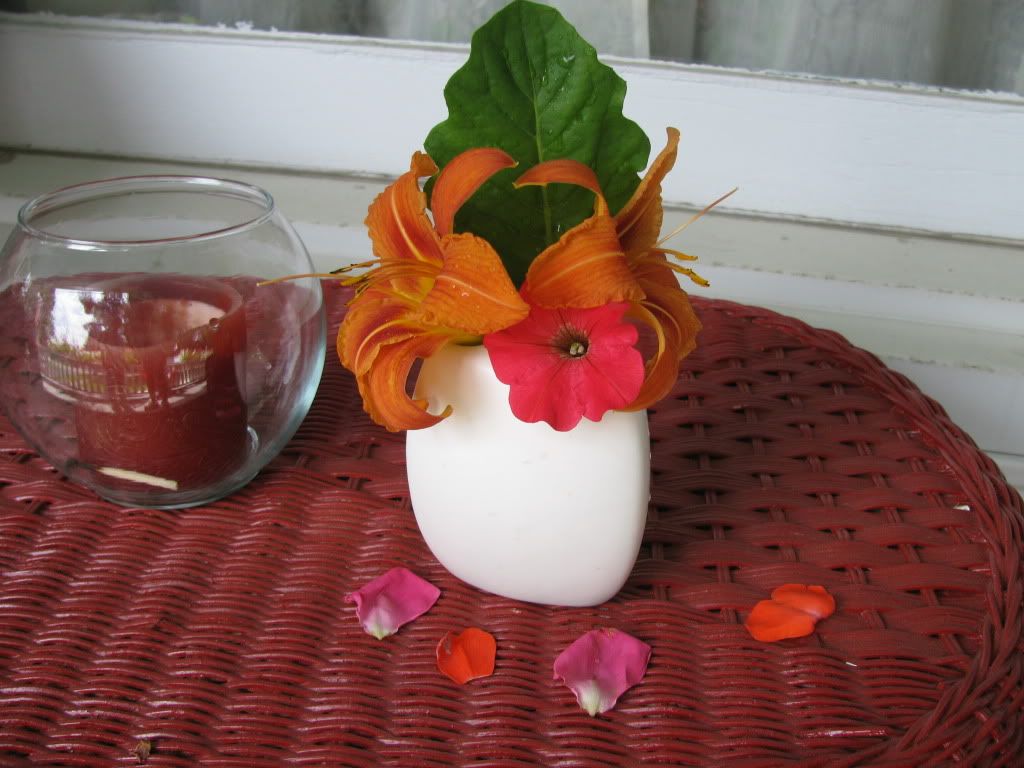 Once it is dry-Viola! You have a vase!
I wanted to be true to the spirit of kids poseys, but believe it or not Yankee Bill has kept the lawn so nicely mowed that I couldn't find a dandelion anywhere! So I filled this with 2 Tiger Lily flowers (they are wildflowers in NY) a wave Petunia from my flower boxes and a leaf from my Gerber Daisies.  Believe it or not, 3 days later and the Petunia and Gerber Daisy leaf are still going strong!
Oh, and Princess insisted on decorating the table with the additional flower petals to make it "fancy".