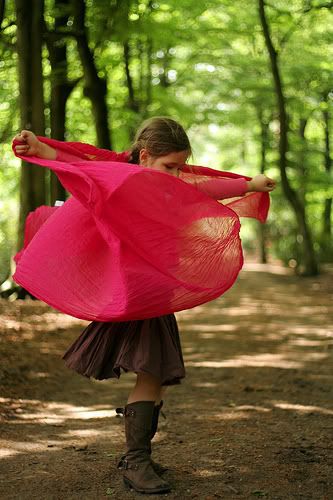 Image courtesy of Sandyke via Flickr.com
Check out this cool tutorial on making your own "Playsilks" for kids. And compare it to the cost of "real" playsilks! The tutorial shows how you can buy undyed silk scarves from Dharma Trading Co, and then dye them at home with with Kool Aide.
Of course, you could go the even more frugal route and just pick up cheapo scarves at the thrift store for a quarter a piece. Princess and Buddy use the plethora of scarves from our dress up box as clothes, animal blankets, ropes, hats, tablecloths. . . well, you get the idea. And imagination, as we all know, is free! Can't get more frugal than that. . .