I'm in the lovely little city of Madison Wisconsin today to visit the Oscar Mayer HQ and attend and event called "The State of the Sandwich". In honor of the event, I thought I'd remind you all of some of the great, frugal benefits of packing a lunch.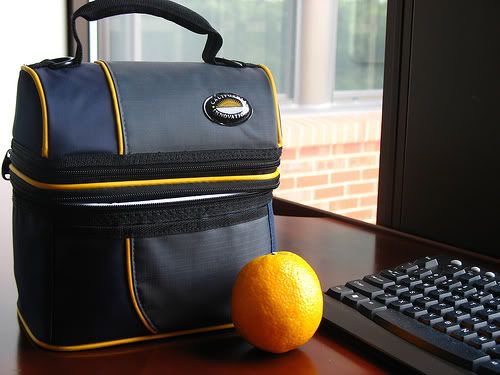 #1-Packing a lunch simply costs less than a restaurant meal. Those savings can add up. Even if you pack lunch just 2 days a week and save $5 each time by doing so, that's $208 saved in a year!
#2-You can use leftovers. That brings the cost of the lunch itself down to practically nothing! It also ensures that those leftovers get used up rather than thrown out. Throwing out food is NOT frugal.
#3-You'll save on gas & transportation. Many of us leave the building and the immediate area to go "out" to lunch. When you pack a lunch, you tend to stay put! That saves on gas money as well as wear & tear on your vehicle.
#4-Lunch from home usually has smaller portion sizes & is made of healthier stuff than a restaurant meal. . . especially if its a fast food restaurant. The healthier you are in the long run, the less money you spend on Dr appointments, co-pays, medicines and such.
So what are your favorite benefits from packing a lunch?
Photo by Keuynish