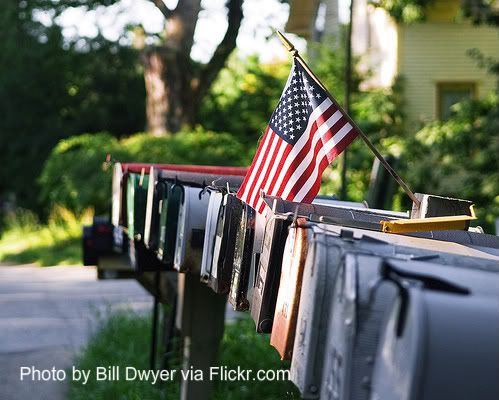 Dear Jenn,
Do you have any tips for being frugal in college? I don't have to worry about cooking; I have a meal plan included, but with food aside, do you have any tips for saving money as a college student?
Thanks!
Delilah
Dear Delilah,
College! Oh those were the days.  . . I absolutely enjoyed my college years to the fullest.
There are many ways you can look at saving for college.  You said that food was not an issue because of your meal plan.  I am going to assume that if you are on a meal plan then you are also living in the dorms or some sort of student housing.  If you were living in an apartment and had to provide your own food then the same advice that's out there for non-students who need to save on rent and groceries would apply.
So on to college specific situations.  Let's face it-you probably only have a few things you NEED to buy: textbooks, supplies and transportation.  Then there are the list of things that any self respecting college student WANTS to buy: clothes, entertainment, and for those 21 or older there is also the cost of alcohol.
We will attack these one at a time.
Needs
Textbooks: NEVER buy textbooks full price.   Once you get your textbook list try Amazon, Ebay, ecampus.com, half.com or other discount provider. Check that against the prices on used books at the campus bookstore.  I found a tool on the "Back 2 Campus" site that proclaims to be a discount textbook comparison tool. I haven't used it myself so I can't personally recommend it.  There is always the bustling student to student textbook sales, and of course the library.  Also consider waiting on purchasing any workbooks, optional texts etc until you talk to the professor (or someone who took the class last semester) to see if you really need them.
School Supplies: You can probably buy your basic stuff-paper, pens, filler paper, binders and such for the cheapest price in the big discount stores (where they are still on sale for back to school).  I know they carry all that stuff at the campus store, but I'm willing to bet there is a pretty high markup.  If you need something very specific-a certain type of calculator, pens, drafting supplies etc-try online, but be sure to factor in shipping charges.  If it's an item you aren't going to use after the class is over you might try asking around-a fellow student might be willing to loan or sell to you.
Transportation: If you are on campus then going by foot will of course be the cheapest.  A decent bike can get you around for very little as well-and could be bought used.  If you need to use public transportation make sure you check and compare the various types of passes that exist and ask about student discounts.  Having a car will make you very popular with your auto-less friends (especially on Friday night when people you don't even know will want you to drive them to the liquor store), but then you have to factor in gas, insurance, parking fees, repairs. . . it can add up pretty quick.  As far as transportation back home during breaks-try carpooling**.  Back in the dark ages when I was in school there was always a rideshare board where you could post a note if you were looking for folks to carpool with.  These days I am sure it's all online, but there has to be something like that available.  If that isn't an option then look into taking the bus or train (again student fare) and booking airline tickets early on a discount site such as Orbitz or Priceline.
Wants
Clothes: First off, how many clothes do you need? If money is tight you really need to avoid recreational shopping!  I know everyone likes to stay in style though, so use all of the typical frugal strategies.  Shop at thrift stores, refashion current items (the refashion board at Craftster has tons of ideas), do a clothing swap, buy on sale. . . you get the idea.
Entertainment: Dinner and a movie can cost a pretty penny, especially if you have no income!  Think about other ways to have fun.  College campuses usually have tons of free or inexpensive concerts, plays and events-become the "cruise director" for your group of friends and be the one to search out and suggest that stuff.  Volunteering at a performance venue (either on campus or in town) usually means you can see the show/concert for free.  Keep an eye on the local paper as well-most have some sort of weekly insert that tells all the entertainment options.  Find out when the discount days, buffets or happy hours with free food are at the local establishments, then take advantage of them.  Invite friends over for a movie night and popcorn or games instead of going out.
Alcohol: If you don't drink at all you can save a ton at this one-in many places if you let them know you are the designated driver for a group they will mark your hand and then give you free soda all night!  If you choose to drink, then find out the happy hours of the local hang outs.  Head out early with your friends, have a few drinks then switch to water.  Also alternating each drink with a glass of water will keep you hydrated and your wallet happy.  Another idea is to learn how to mix a few drinks yourself , or pick up a six pack, and invite friends over instead of heading out (the mark up on drinks is insane).
And while we are on alcohol, here are a few general tips, because although I am not YOUR mom, I am a mom. . .
#1 At a frat party? NEVER drink the punch.  Trust me, this one comes from experience-everclear is like 90 proof and when mixed with fruit juice you can't even taste that it's in there.
#2 If you drink club soda with a twist of lime you can PRETEND its a Gin and Tonic and then folks will stop harassing you to have a drink.
#3 If  you are out with a bunch of folks who you know will keep ordering you a new drink if yours gets empty, and you don't want to drink too much, order something you don't actually like the taste of too much. That way you will sip it slowly instead of swigging it down. (I still use this one myself.  You will rarely see me order a margarita at a conference. You will see me order a dark stout beer. It isn't cause I hate margaritas & love stout)
See! You got a bonus.
So I hope that answers your question Delilah and that you have a fabulous, and frugal, year!
All the Best
Jenn
Do you have a question for Frugal Upstate? Ask away!*

*Don't worry, the questions will be sent to me, not posted in the comments!
**If you are a female carpooling alone with a male you do not know, please take extra precautions!  Make sure someone knows where you are going, who with, when you should arrive,and even make periodic check ins with family or friends. You just can't be too safe these days .