Sometimes the best frugal ideas are not about what you plan to do, but rather what you do to use what you have in an unexpected way.
Last night I made homemade Mac 'n Cheese for dinner. Although it was already loaded with carbs (albeit whole wheat ones-I used ww noodles), I really felt that it needed something bread-like to compliment the veggies I had chosen as a side. Of course I decided this barely 2 hours before dinner needed to be on the table, so there wasn't enough time to make a loaf of regular bread in the breadmaker. I didn't feel like having biscuits-I wanted something with a bit of a crust. Why, I don't know, I just did. I'm the cook, I get to decided these things.
So I pulled out my trusty "Beer Bread" recipe. This (and biscuits) is my standby when I have failed to plan ahead and need a bread for dinner. Beer Bread isn't a yeast bread, it's a quick bread with a somewhat heavy texture that is between a biscuit and a muffin in texture-savory not sweet. Baking powder and the carbonation from beer (or a soda) to make it rise. You mix it, let it rise for 20 min and then bake for about 40. It's a very flexible recipe-you can add different herbs, cheese, or even bacon bits to fancy it up.
Now we get to the creative part of this endeavor. We have beer downstairs-Yankee Bill enjoys one now and again. But in the fridge we had a bottle of Cranberry Champagne that we had opened on New Years and hadn't finished (the regular bottle got drunk, the cranberry wasn't as popular). I am not drinking any alcohol for a while-part of the weight loss plan you know-and Yankee Bill confirmed that he wasn't too jazzed with the flavor and wouldn't be drinking any. So why not use the champagne that was going to go to waste instead of the beer that would eventually be drunk?

So I decided to try it in the bread. I figured if it was icky then I could throw it out. I mixed it up, and it looked decidedly PINK. Sigh. Oh well, I was willing to give it a chance.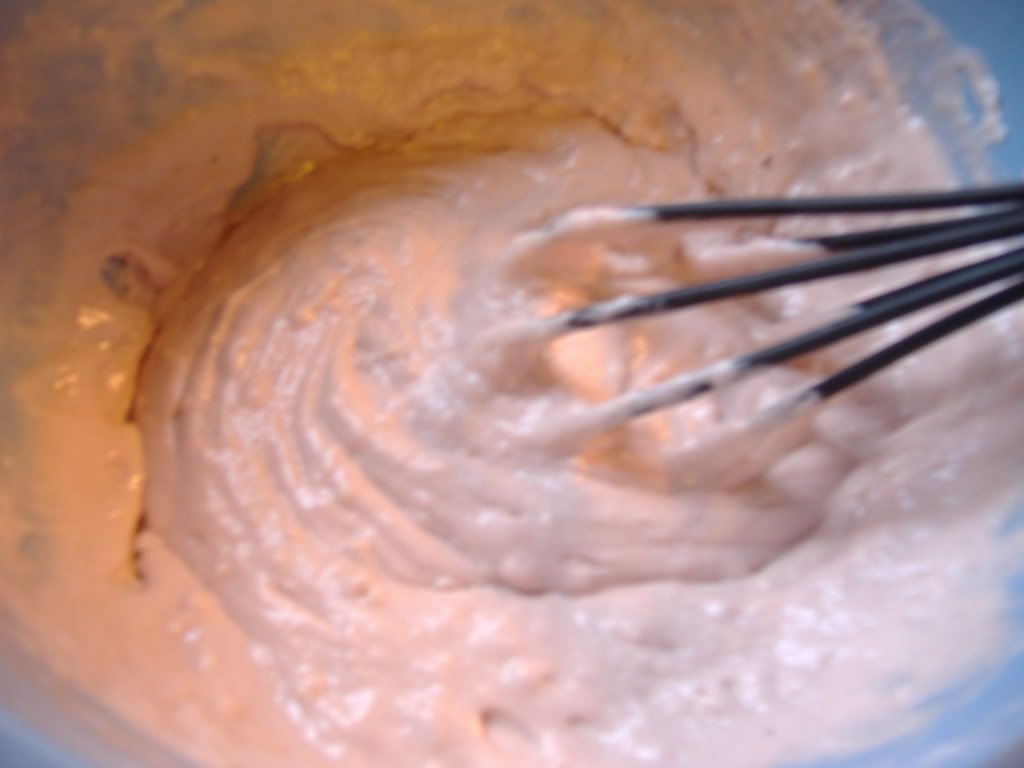 I'm glad I did, because the finished bread turned out delicious! Now, I would never recommend that going out and buying a bottle of Cranberry Champagne to make beer bread as a frugal idea. However using Cranberry Champagne that you have already paid for and no-one in the house is going to drink to make bread instead of pouring it down the drain. . . well that IS frugal!
The moral of the story-take a risk occasionally in your pursuit of frugality~ and think outside the box!