Lately my dishwasher hasn't been doing a very good job.
As a matter of fact it's been doing a terrible job.  The glasses have been really spotty, even with using Jet Dry (sorry-the frugal alternative of subbing in vinegar just doesn't seem to work well with our hard water), and I've even been able to feel grit on the plates.
Ewww.
So I decided it was time to clean my dishwasher!  Now they sell products in the grocery store that do this, but why spend the money?
I went from this:
To this: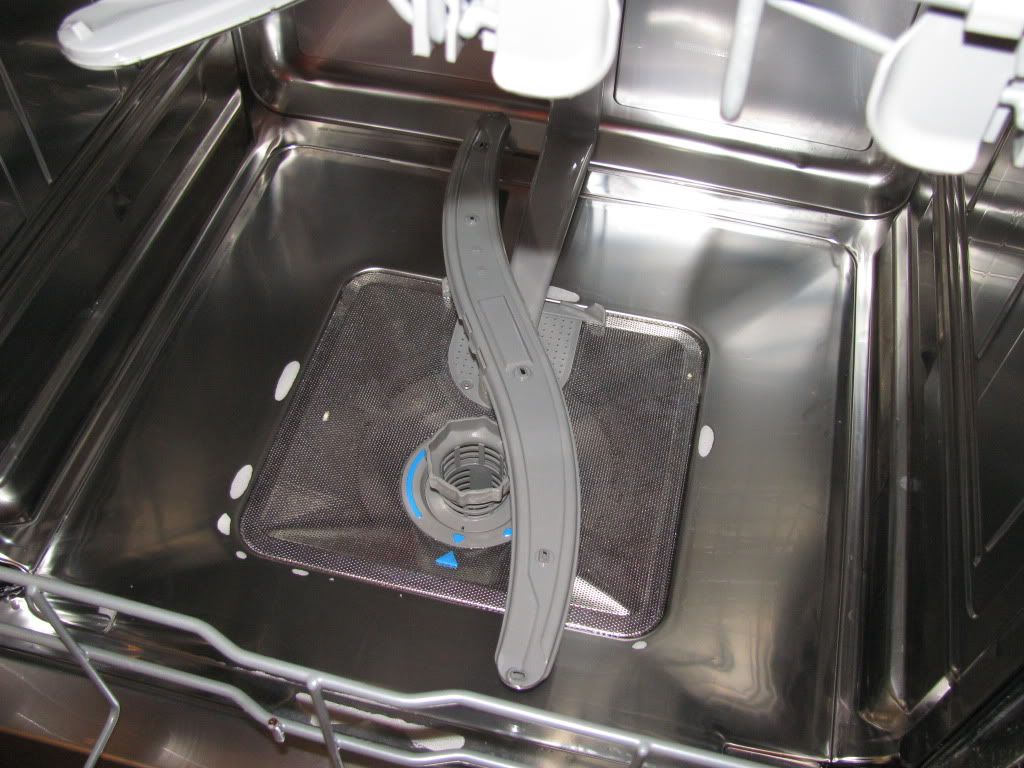 Want to know how? I just placed a bowl of vinegar, the frugal favorite, in the top rack of the empty dishwasher and ran it through a hot cycle with not soap. Then I scrubbed very lightly with a Mr. Clean Eraser.
For the full picture tutorial check out my Whrrl Story "How to Clean Your Dishwasher".