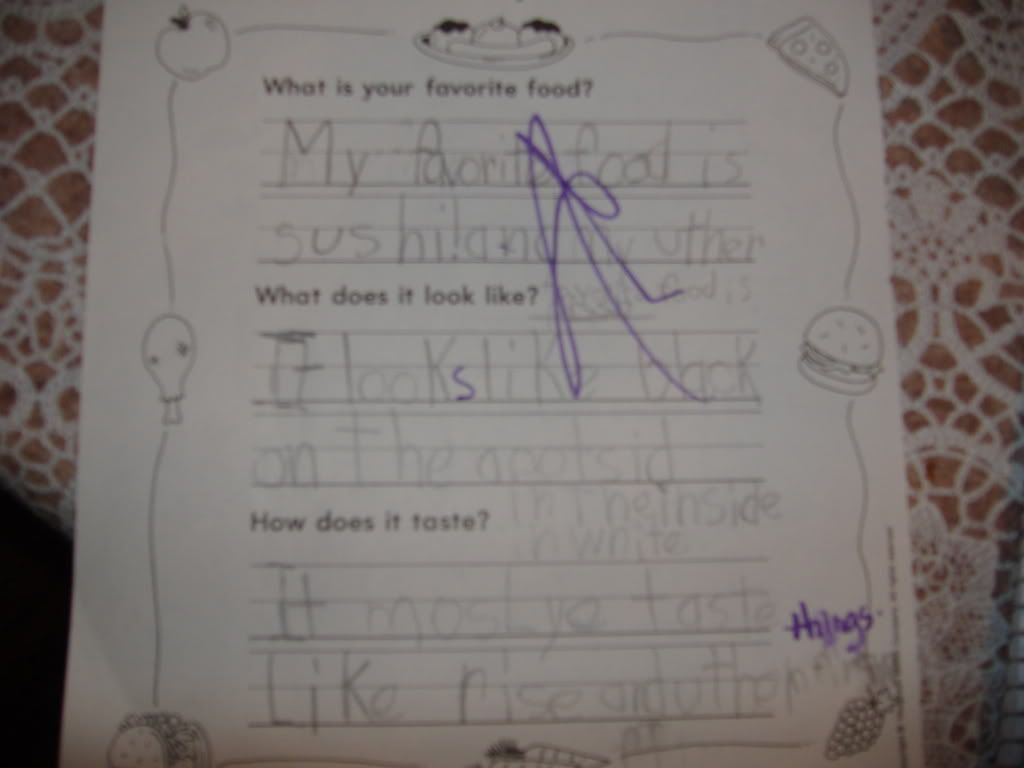 I just got this paper from Princess's bookbag-and it is so funny and cute I had to share.
Translation:
What is your favorite food:
My favorite food is sushi! and my other favorite food is pizza.
What does it look like:
It looks like balck on the outside in the inside its white.
How does it taste:
It mostly tastes like rice and other things.
Click on the photo and see if you can see her actual spelling. "uther" for other, "oootsid" for outside, "moslye" for mostly. It is so cute!
Oh, the purple squiggle is a star from the teacher.