Once when I was reading about organization (sorry, I don't remember where) the author wrote "Your silverware drawer always stays organized, because each item has a specific place that it goes".
Yes, this is my silverware drawer.
I know that there is stuff outside
the organizers, but I've further containerized
some of it in baggies-you can see my adult
chopsticks, kids cheater chopsticks and
those sharp corn holder things in bags.

This is so true. Most of us have one of those plastic organizer thingies in our silverware drawer, and once we initially decide which is for the forks and which is for the spoons, we never just toss everything into it in a jumble. Things actually have a place where it belongs, and that makes it easy to put the utensils back in the right place. When you divide things up and containerize them, you do indeed conquer the chaos!
This concept works amazingly well in other areas of your house. Once something has a clearly identified "home", it is much quicker and easier to stay organized.
Now of course there are tons of organizing options out there in the stores. Entire aisles (or even stores-ever heard of the Container Store?) are dedicated to various options to keep some of your stuff separated from the rest of your stuff. But all of that organizing "stuff" costs money. I prefer, of course to do this the cheap charlie way!
Let's take my makeup drawer as a good example: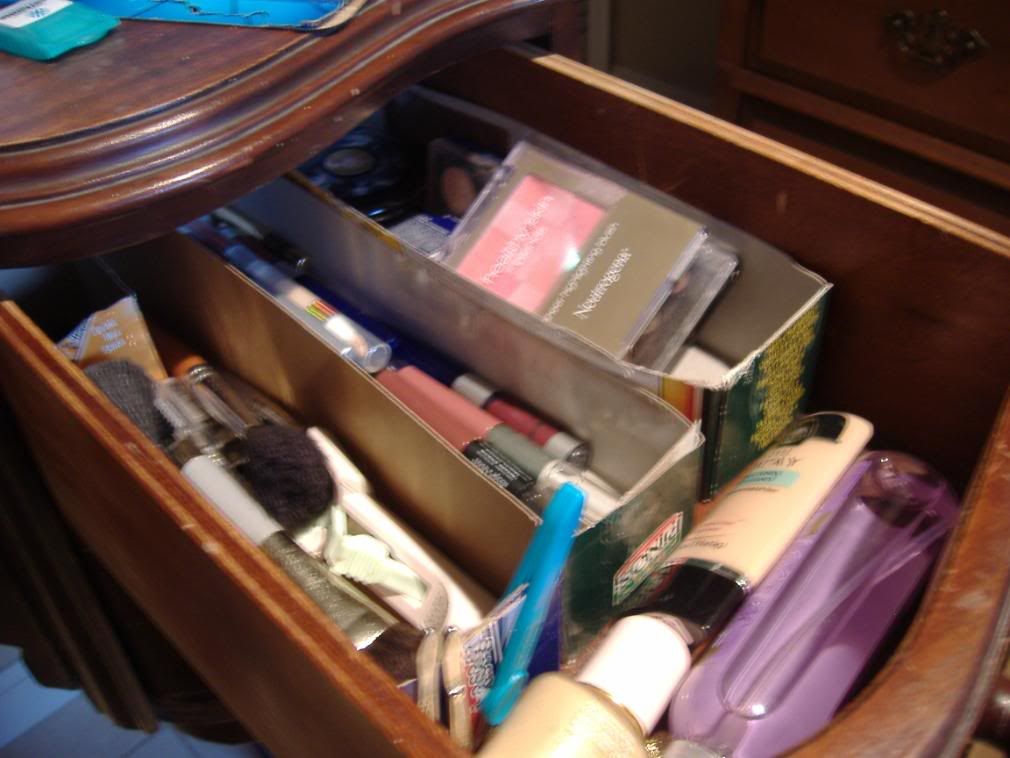 Here you can see that I've got 3 compartments. The one on the left holds all the various brushes and applicators, and has tweezers hooked over the front. The center one holds eye pencils and lipsticks, and the one on the right holds anything in compacts-ie blush, eyeshadow etc. In front loose are the foundation and a bottle of body spray Yankee Bill gave me for Christmas.
So, what are the compartments made out of? Ta Da!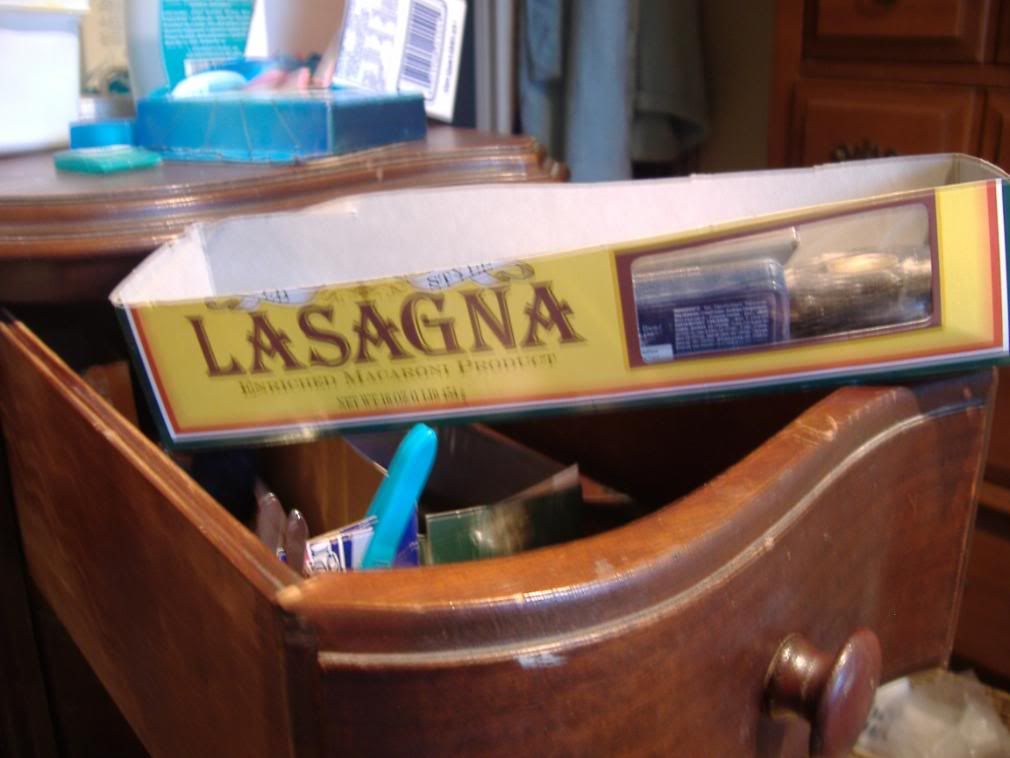 Classy no? Well, it works, it was free, and no one sees the inside of the drawer except me. There are lots of other options for things you can cut down and use as drawer organizers. Any type of box will do. Here you can see a half & half carton, a gourmet cookie box (another wonderful stocking stuffer-yum!) and a plastic box that some sort of beauty item I bought years ago came in.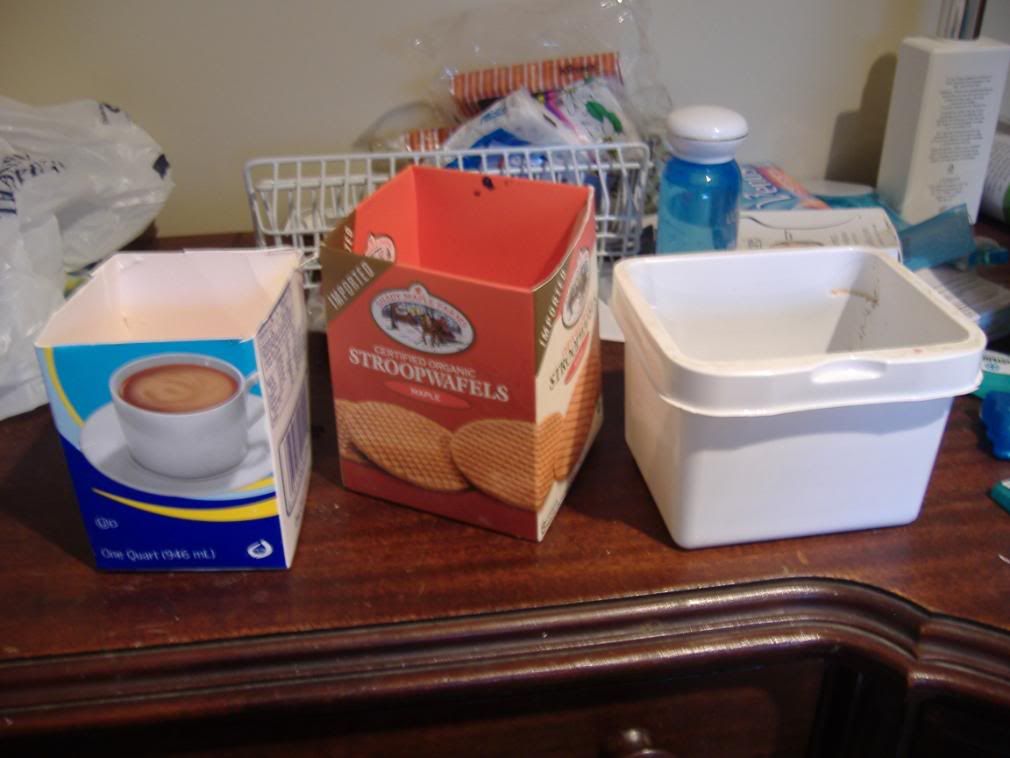 If you wanted to further beautify your space, I'm sure you could cover and line these boxes with wrapping paper, or maybe even wallpaper (which would be stronger). Some folks I know have had good luck finding the ends of wallpaper rolls at garage sales.
And speaking of garage sales, you can sometimes find various organizational containers there. I've also bought plastic bins and boxes over the years at the various dollar stores in my area.
Tomorrow-pictures and examples of more "containerization" around my house!