Curry is one of my favorite "use it all up" dinners. Here is how I make it-with a little bit of "this" and "that" in it.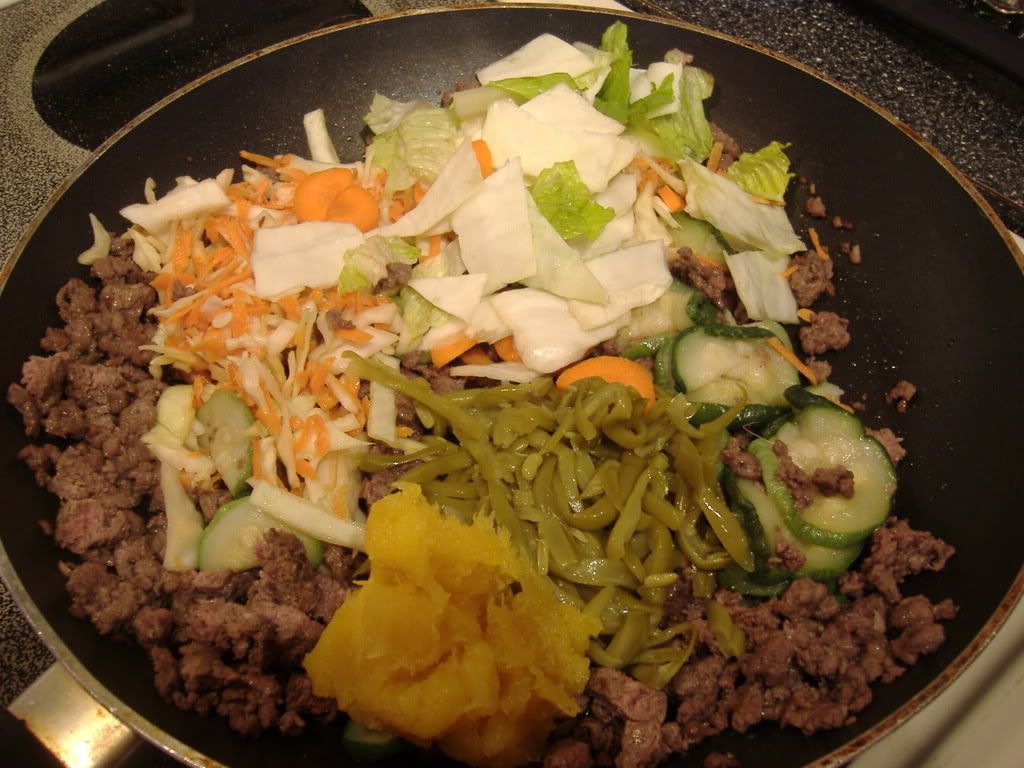 Here you can see I browned some ground beef (sometimes I use leftover chicken, ham, steak, whatever. I've even been know to throw a cut up hotodog in), some rinsed off cole slaw, cut cooked zucchini, a few tablespoons of leftover green beans, half a can of carrots, a few tablespoons of cooked mashed squash, and some leftover salad. Yes, that is green salad with lettuce and tomatoes etc in there-once it's cooked up it tastes fine. Even cucumbers. Really. I'm telling you, you can use a little bit of everything.
Here it is all mixed together.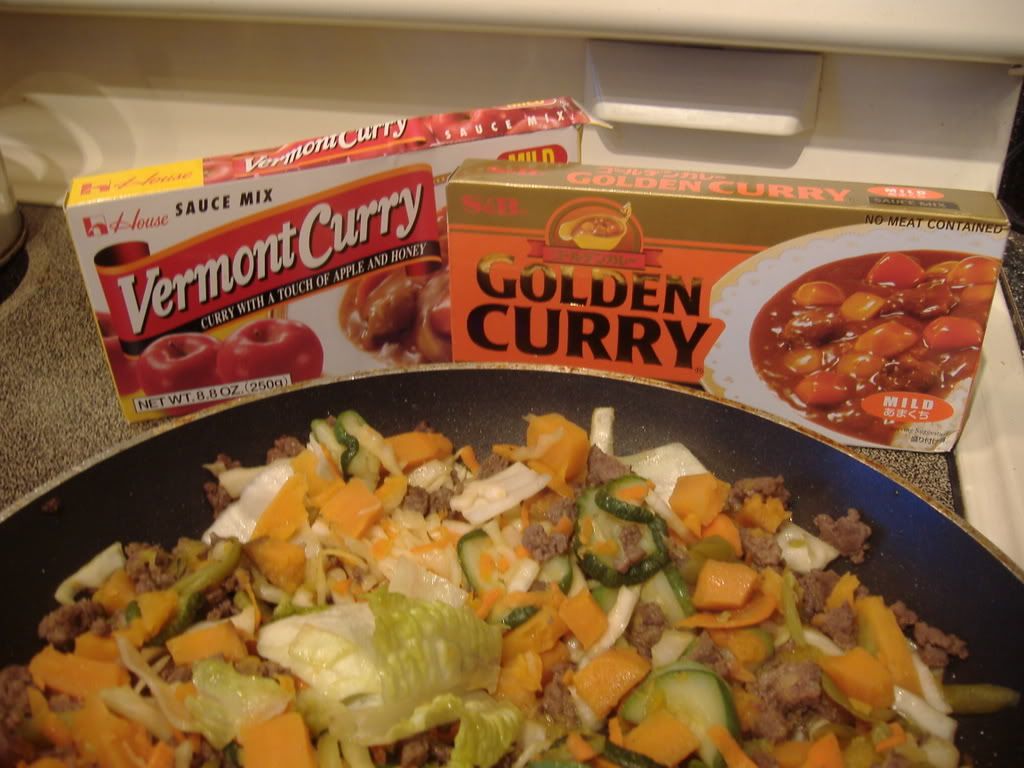 Now I break out the curry cubes. I usually use either Vermont Curry or Golden Curry in "mild" (they come in medium and hot-when in doubt use mild the first time, you can always kick up individual portions with tabasco or such). I buy mine either in the international aisle of the grocery store or at the Asian food store. They cost a couple of bucks, and one package makes 2 large pans. Note: I use way more veggies etc than the recipe on the back of the box-but I use the right proportions for water to cubes. I just have each item coated in sauce rather than tons of sauce with just a little floating in it. Your call.
Here is what they look like out of the package. I think that it's oil, thickener, and the spices all formed together in the cubes. The directions say to add several cups of water and then to pop the cubes in and mix until they dissolve.

I'm not particularly patient, so I speed up the process by chopping up the cubes. More surface area means that it dissolves faster.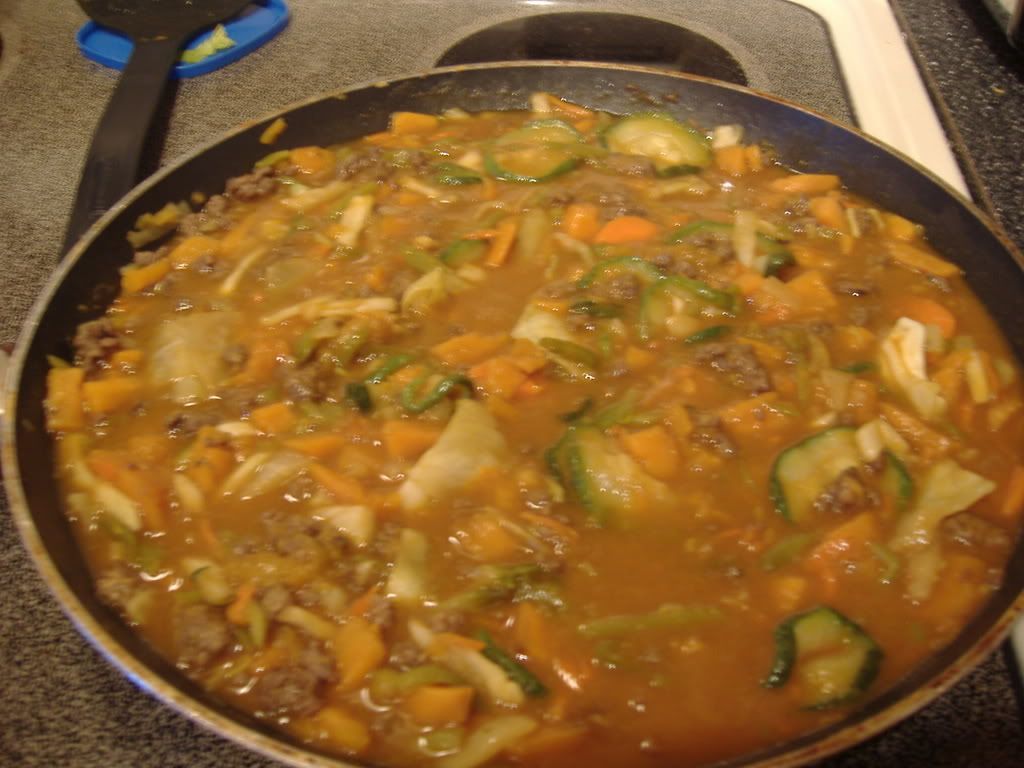 And here it is all saucy and yummy! I serve it over rice.
Even though I pay $3 or so for the cubes (which as I said make 2 full batches), the rest is pretty much made up from bits of various leftovers that are hard to use up. So all in all this is a pretty frugal meal.