Yes, I realize Christmas is over, but hey, it's only 353 days until next Christmas!
Just kidding. The truth is we took down all of our Christmas decorations last weekend, including our Christmas cards. I know from past experience that if I try to "save" the cards somewhere to craft with next year, they will be irrevocably lost. Therefore I spend a few minutes now cutting them up and creating gift tags, then I stick them in a baggie and place them in my Christmas Gift Wrap bin (yes, I have two wrapping bins, one for Christmas, one for everything else).
You can sometimes get 3 good tags or so out of a card, if you are lucky enough in the placement of pictures to be able to use the front, inside and back images.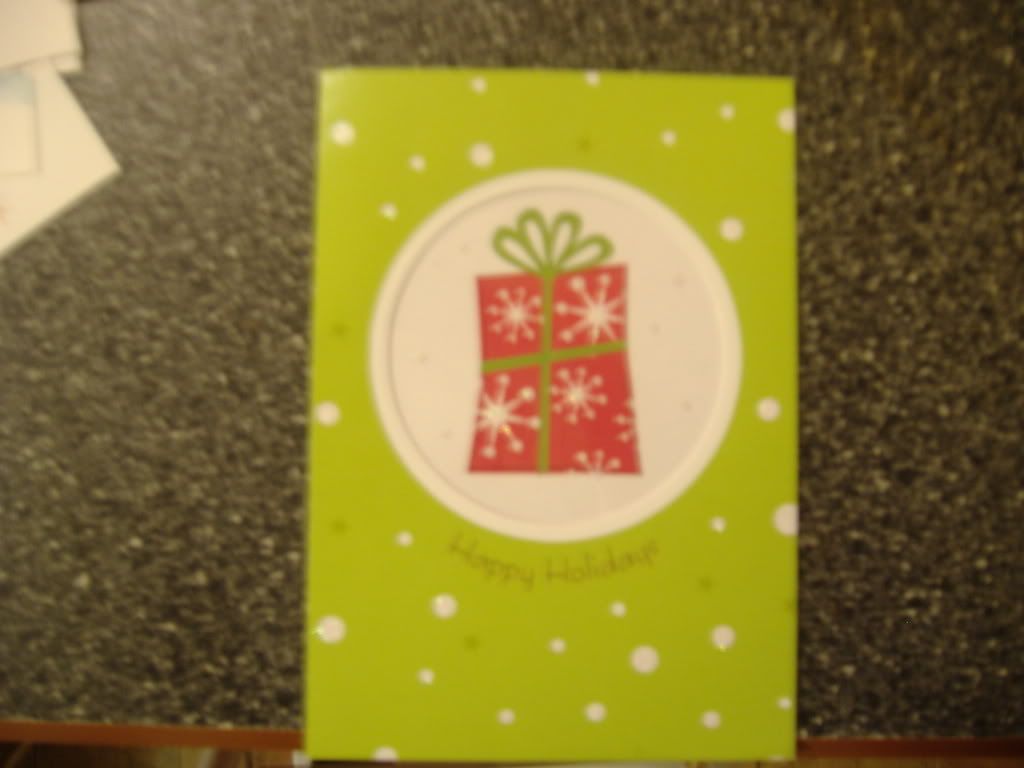 Here is the front of one card I received.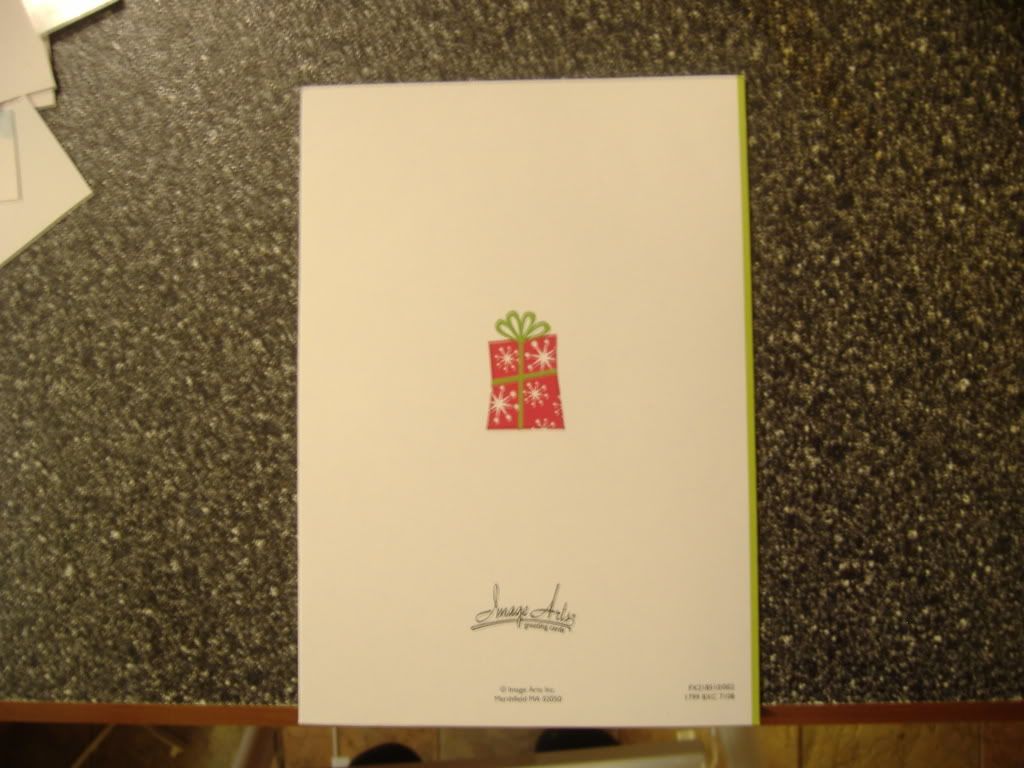 The back had a miniature of the picture on the front. Sometimes there is also a small image on the inside that can be used.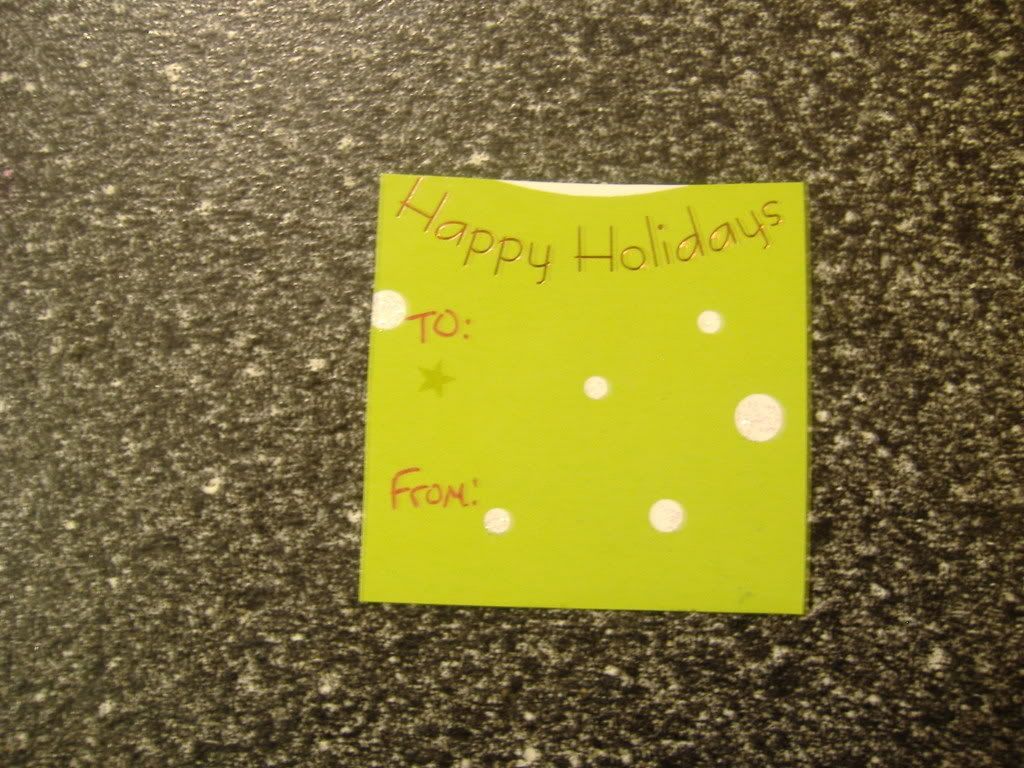 First I used some of the pattered paper from the bottom front of the card. I was also able to incorporate the embossed words "Happy Holidays".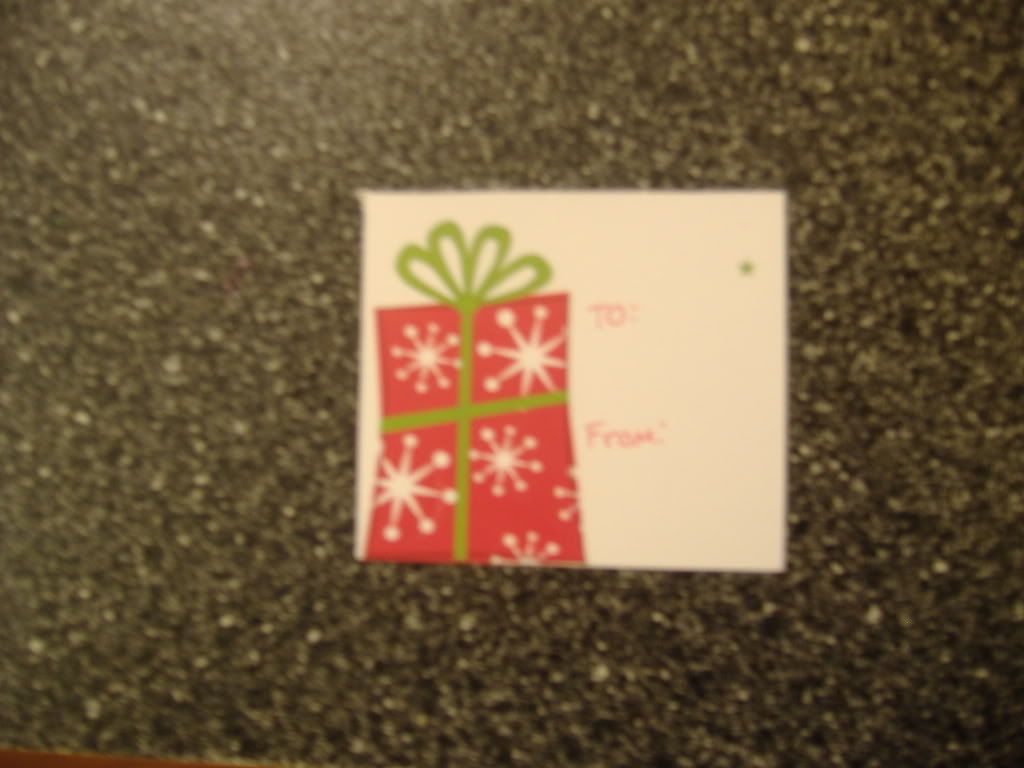 Next I made one from the large present image.

Finally I was able to flip the card over and use the image on the back of the card.
I wrote the "To:" and "From:" with a fine tip red Sharpie.
TADA! Free, recycled gift tags. They came out looking fairly professional, if I do say so myself. As a bonus, now I am only storing a single little zippered baggie of paper, instead of a huge stack of cards.