Buying things in bulk can be a great money saver, as long as it is an item that you like, use and will be used up before it goes bad.  There are a couple of condiments that fit this description for me, such as Soy sauce, Teriyaki sauce, Worcestershire sauce (wow, lots of sauces) and vinegar.
When they come in large plastic jugs I can easily re-purpose the containers-there are just a million and one things you can use a plastic jug for.  But what can I do with this: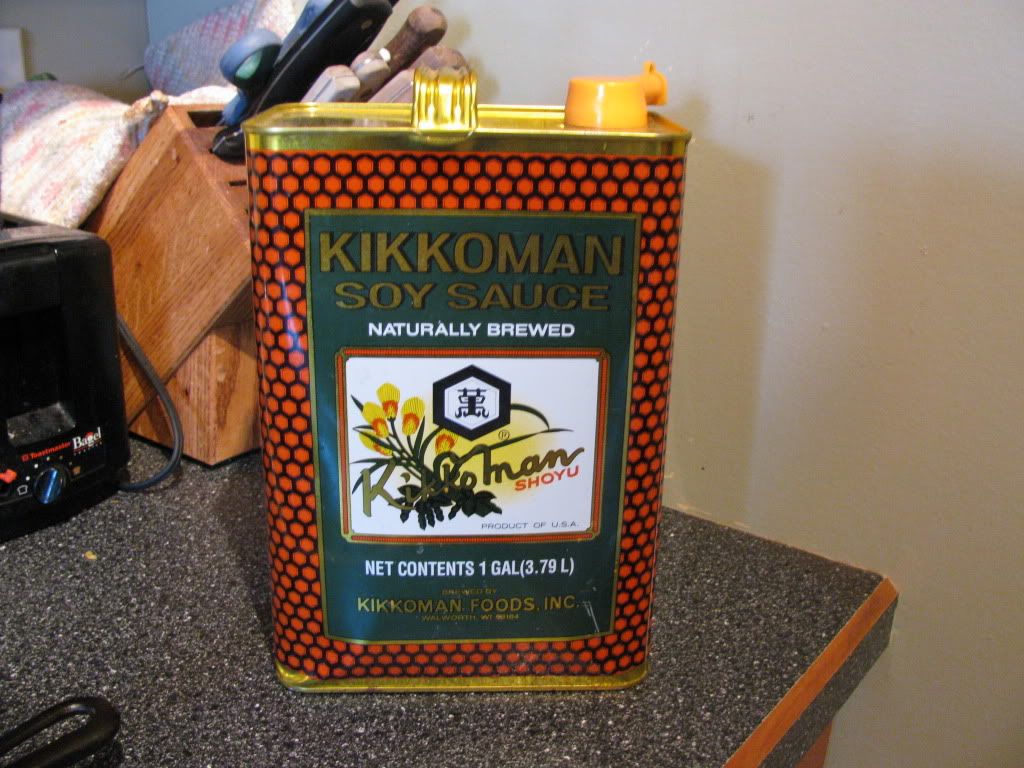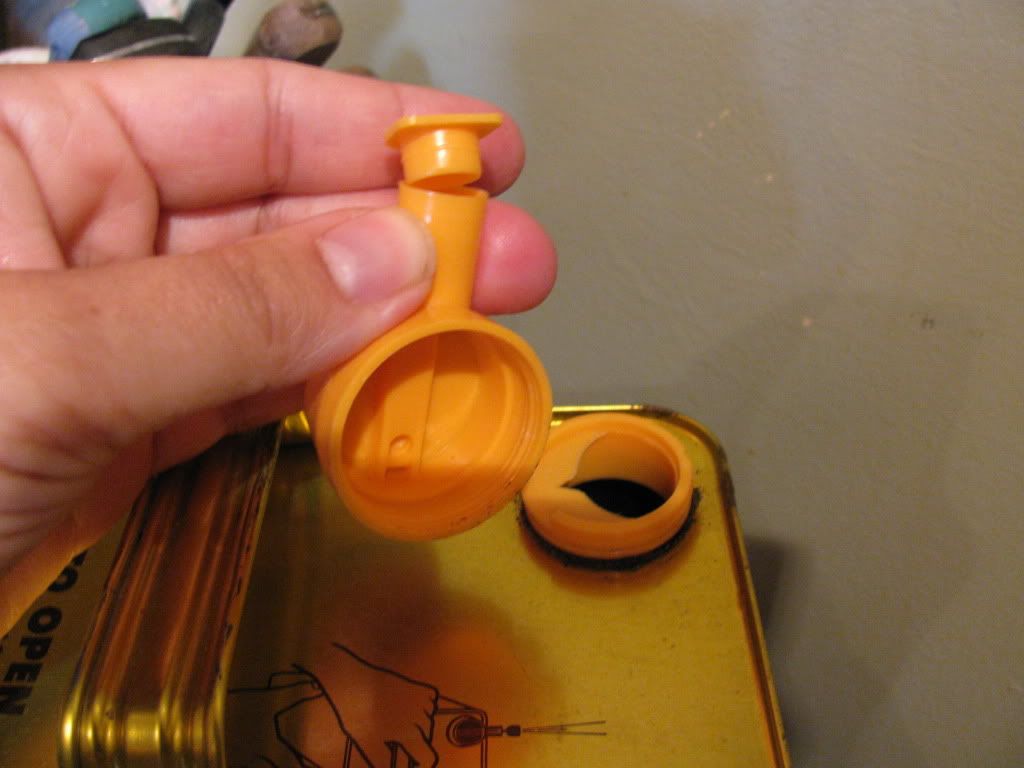 It seems like a great container that can be re-purposed for something fantastic, but my frugal thinker is jammed. I've got nothing. Nada.  I think the fact that it is made out of metal is causing a brain wave speed bump.
So here it is, a call out to you all.  Help me "find a use" for this container!