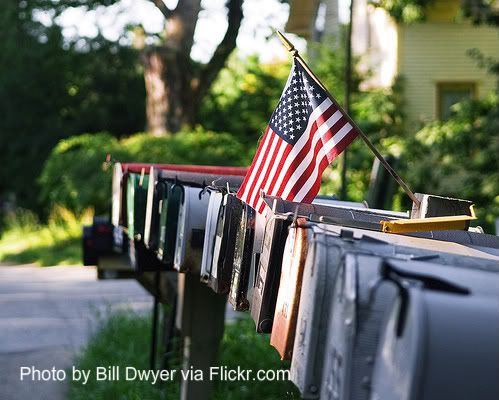 Dear Frugal Upstate,
I've been trying to do better at using my price book since you've posted your recent article. But with the price of food going up nearly every week, I'm finding it really hard to know where I'm saving money.
WalMart is raising their prices to be higher than Kroger on many items, and the WalMart items that are lower than Kroger are usually sold out now.
I live in the SE in a town that doesn't have a no-frills grocery.
Any advice/ideas on how to do a price book when the prices are haywire?
Heather,
Great question, one that I've been pondering myself. For me the easiest thing to do is to know what the prices are at Aldi's and/or Save a Lot (which normally have the cheapest price) and use those for comparison.* Obviously that won't work for you.
This would be my best guess:
#1-If Walmart (or any other store) is selling out of the sale items, make sure you go to the customer service desk and get a raincheck. A raincheck is a slip of paper that they give you promising that you can buy the sale item at a later date for the same sale price. Some rainchecks have expiration dates-some don't. So make sure you check and use it accordingly. The great thing about rainchecks is that you can wait until a convenient time for to make a trip and still get that same great "sale" price. Honestly, when I've been out of room in my fridge, freezer or pantry I've been known to hit a sale on the last day, just HOPING that they are sold out so I can get a rain check and restock once I have more room. And if you wind up buying the item somewhere else in the meantime, oh well, just throw the raincheck out.
#2-Walmart does price matching. Now that may just be "brand to brand"-you might want to inquire exactly how it works. For example, if the Kroger store brand of something is on sale, will Wal Mart match that with their store brand, or does it have to be the exact same brand. Once you are clear on the policy, you can check your sales fliers from other stores and then have Wally World match them-just bring a copy of the flier along. That will simplify your life by keep your traveling down to one store.
#3-If keeping up with the pricebook is too much work with all the price fluctuation, then maybe you could just keep track of the most expensive items, or items that go on the deepest discount. My guess would be that things like meat, dairy, eggs and wheat based products would be the best to track.
What other tips and ideas do you guys out there in bloggy land have on this topic?
*Note: I've got to update my own price book because of the rise in costs as well.