This week was the big rummage sale at one of the churches in town. I just LOVE a good rummage sale. When I was a teen, my sisters and I used to volunteer to help with our church's annual rummage sale for the express purpose of having first dibs on all the "good stuff".
This one is the biggest and, in my humble opinion, the best in town. Many folks wait all year for this sale. The best thing-everything is a quarter. Yes, $.25 per item. Pair of jean? $.25. A lamp? $.25. . . . it makes it very easy for the ladies to keep track of!
Part of the fun of rummage sale shopping is the hunt. The thrill of the chase! Amongst all these piles of polyester travesties, I just KNOW there are some gems.
There was lots of good stuff, as usual. I bought a few t-shirts for myself and a dress, some shorts and several tops for Princess. There really wasn't anything good for Buddy this year. . . Total? $3.50.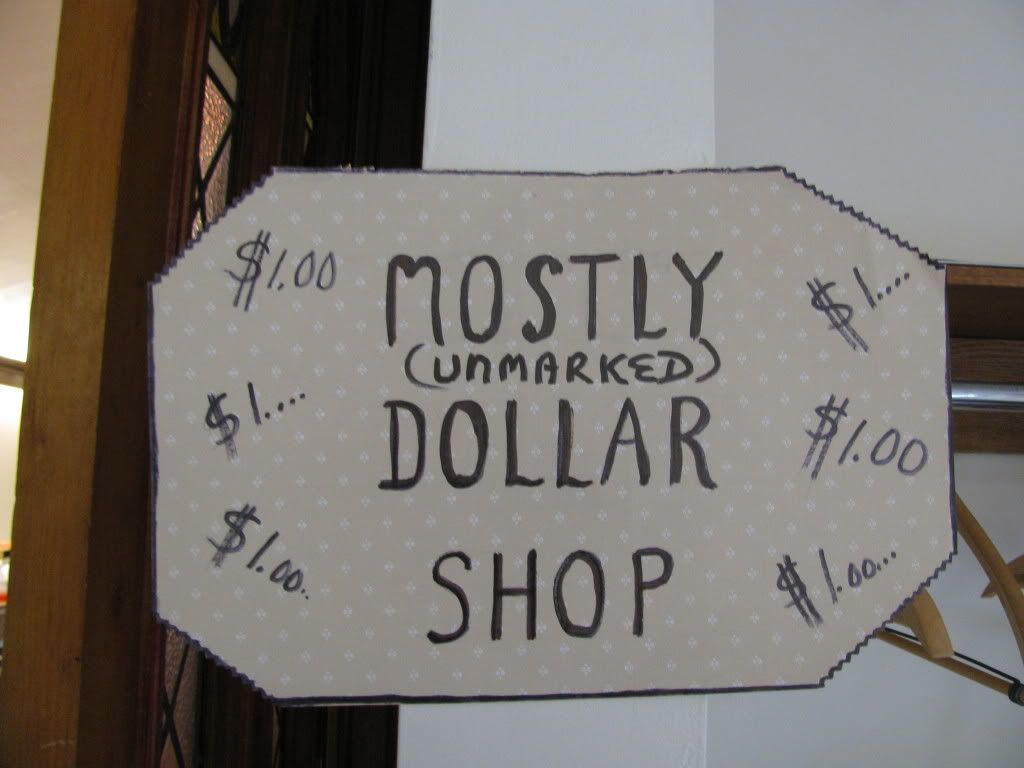 Then I moved on into the "ritzy" stuff-the dollar room 🙂 I found a pair of adult snowpants that fit me (and that I need) a brand new plastic bobbin case, and a great little kids lap desk. So that's another $3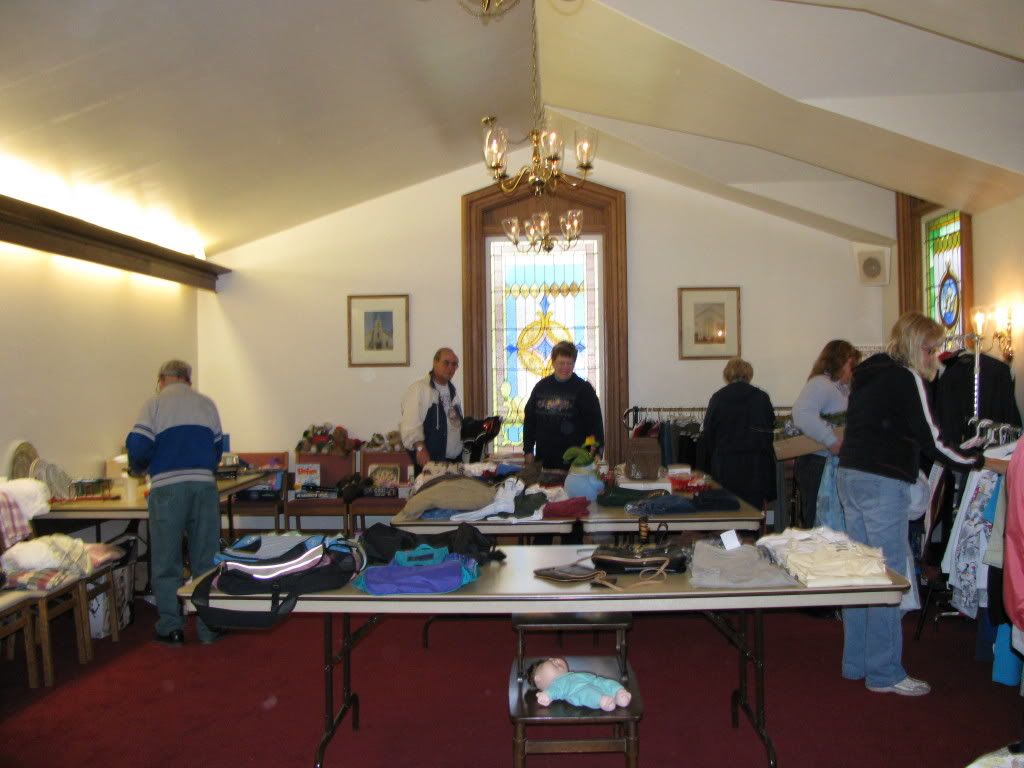 Here I'm getting my items checked out by the cheerful ladies. Karen on the left there is founding member of my local Frugal Upstate Fan Club! Ok, I think she's the only local member 🙂 She reads this blog faithfully and is always kind enough to give me encouragement about my writing whenever we run into each other in town.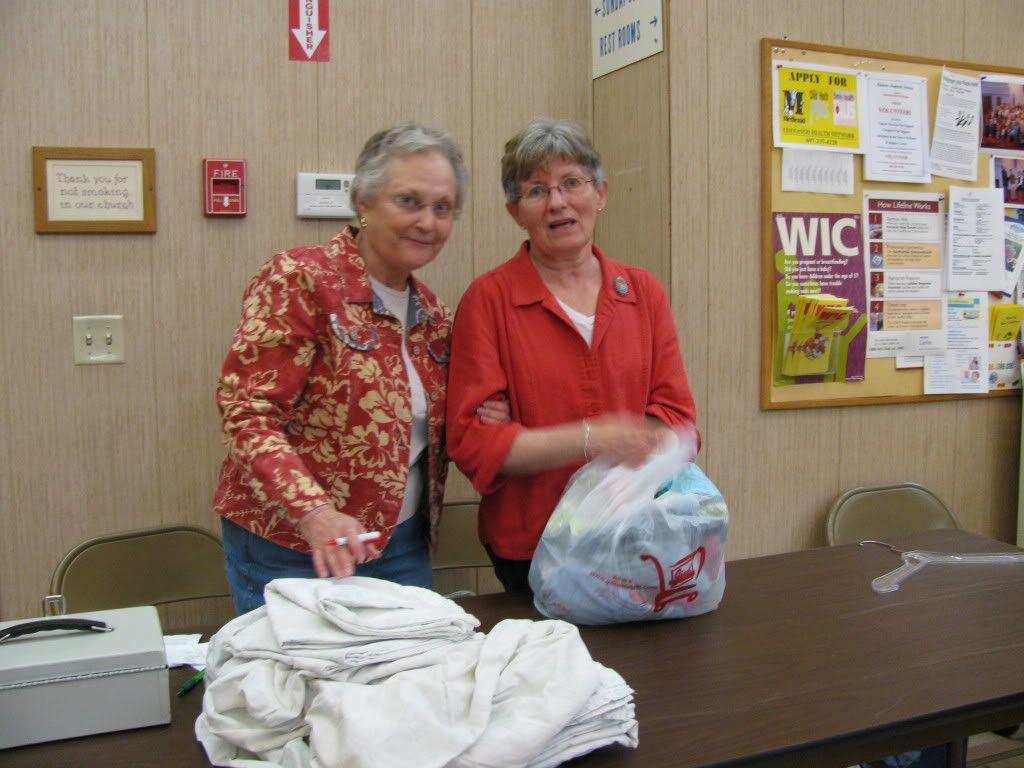 So if you've never been to a rummage sale before, keep your eyes open and pop into the next one you see. You might be surprised at some of the great deals you find!