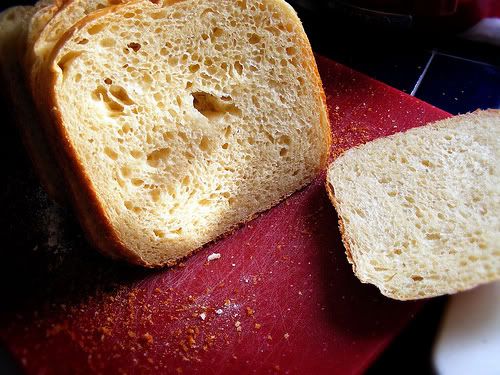 Photo by James Jordan via Flickr.com
I have officially got my basic white bread recipe memorized!*
I did it from memory this morning and then double checked to make sure I was right:
1 1/2 C water, 2 TBS softened butter, 4C flour, 3 TBS Dry Milk, 2 TBS Sugar, 2 tsp salt, 1 1/2 tsp yeast.
Throw her in the bread machine on dough and wait.
Yes! It only takes little things in life to make me happy 🙂
Note*I wasn't TRYING to memorize it-I just realized this morning that I had made it so many times that I knew it by heart.