Buddy's Birthday was last week. Our little man turned 5-can you believe it?
To celebrate we held a backyard BBQ, complete with splashing pool, homemade pinata, and 11 screaming kids all between the ages of 12 and 4. Yes, their parents were there, and yes, there was beer 🙂
Boys don't seem to be as much into the whole theme birthday thing. Buddy's party was nominally a "Lego" theme, which means that I made a Lego cake, and he got lots of Lego's as gifts. I tried to make a lego pinata, but it was less than successful. So I went with the classic balloon shape.
The cake, on the other hand, came out wonderfully! I based it on Amy's Lego cake. Hers was made with marshmallows for the little prongs, mine was a bit bigger and utilized cupcakes.
First I mixed up 2 boxes of chocolate cake mix (Aldi's brand nach). I baked them in an 8X8 pan, an 9×11 pan, and a 6 count cupcake pan. First I created a "level playing field" by using my big bread knife and cutting the top of each cake so it was flat, not domed. Ditto for the cupcakes.

The resulting "leftovers" went in a zippered bag-destined to become part of a trifle sometime in the near future.

Next I cut each of the cakes in half, and used some leftover orange icing (from the birthday cupcakes I made for Buddy to take to camp) to glue the layers together. This made a square and a rectangle.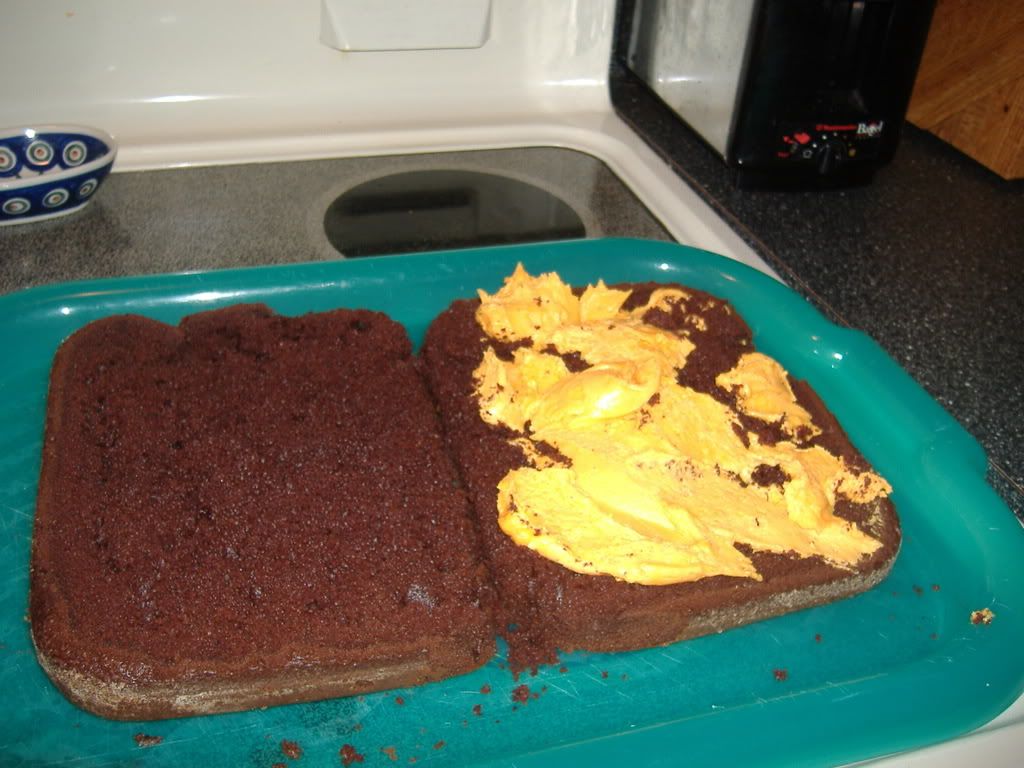 The cupcakes were then glued on top to make the "prongs" of the lego.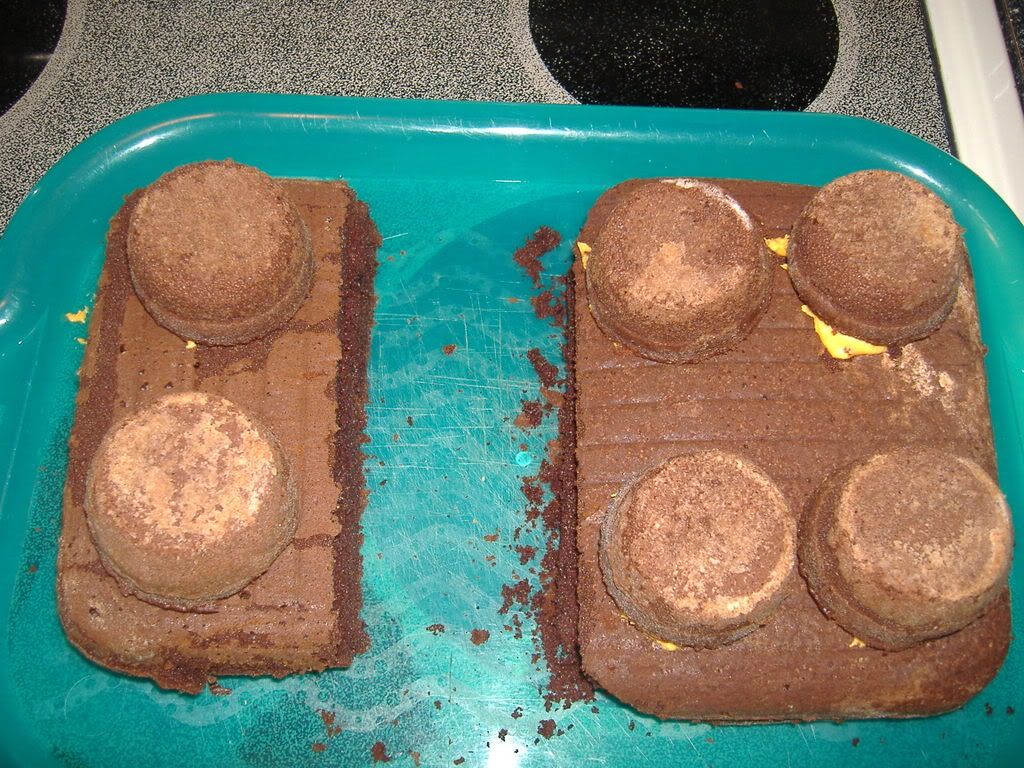 Now at this point what I SHOULD have done is put the whole shebang into the freezer. Freezing it at this point would have given me a nice hard surface to work with when I started putting on the crumb coat.
But I didn't. So the cake sort of tore as I was spreading the frosting on. But I charged ahead and continued. I applied the crumb coat-a thin coat of icing meant to trap the crumbs. Then put it in the fridge for a couple of hours to harden up.

After the crumb coat hardened I was able to put the final coat of frosting on. It was a bit difficult to ice around the cupcakes, and it wasn't anywhere near as smooth as a professional cake would be, but it came out pretty darn cute.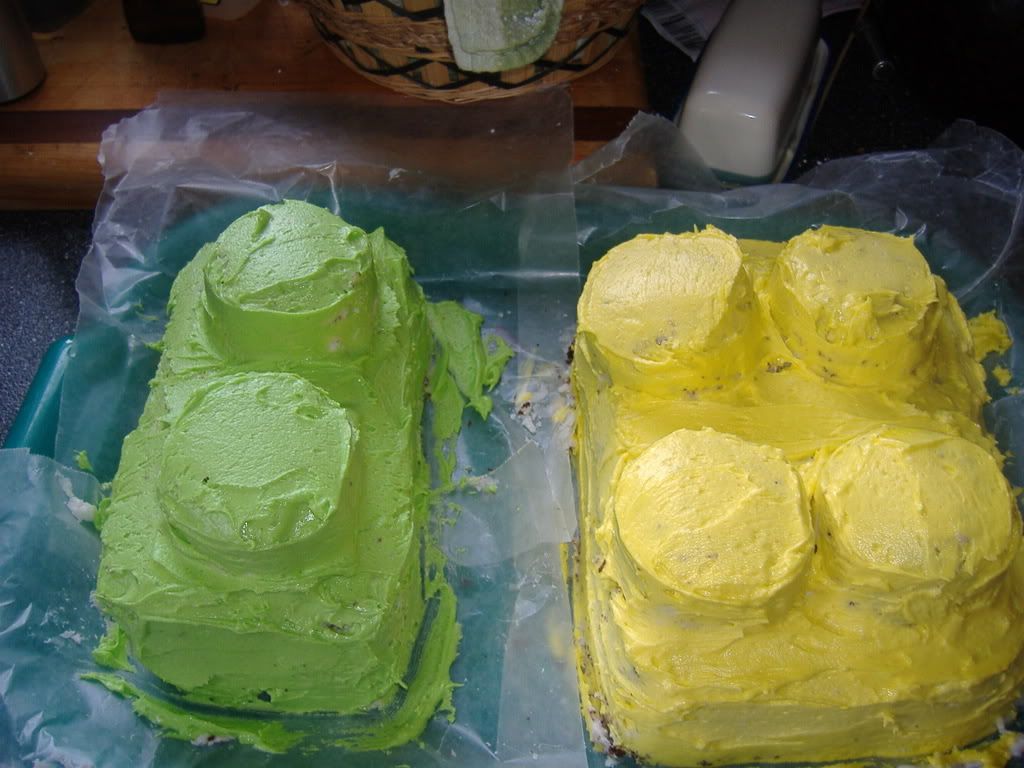 So what was your best birthday cake idea?