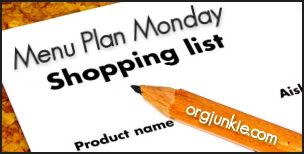 I started writing this post yesterday-but with dentist appointments, kids home for the summer (yet summer camp not begun), grocery shopping and such. . . it never got finished.  So here it is!
Monday: Create a Pasta
Ok-we got home from appointments and the park way later than I planned, and hubs and I both had meetings so I had to whip up something quickly.  I used some frozen steak strips kindly provided by Conagra foods back when I went to SXSW conference in March, defrosted them and mixed them with cooked hot pasta, frozen cooked broccoli and a white sauce I made and liberally pumped up with mozerrella cheese and parmesian (the kind from the shaker).  It wasn't fantastic or anything, but it was adequate and edible.  Starch, protien & veg were all in one bowl so it was easy to serve.
Tuesday: Meatloaf, Mashed Potatoes, Beets & Salad
Over a month ago I made a lovely large meatloaf with a mixture of venison sausage and ground beef. We barely ate half and the rest has been in the freezer. It's time to use it!
Wednesday: Salmon Patties, Sweet/Sour Cucumber Salad & Homemade Rolls
I am trying to get back into my habit of having one fish & one bean recipe a week! Posting my Salmon Pattie recipe last week made me realize how long it's been
Thursday: Venison Stirfry & Rice
Still plenty of venison in the freezer.  I need to come up with some new recipes. . .
Friday: Pizza
Homemade with the "Pizza Hut Crust Clone"  of course! My mom will be visiting so I think we'll have a pizza and Wii bowling night 🙂
Saturday: Unplanned
My mom frequently wants to take us out to dinner when she visits, and several friends have talked about having a big bonfire so I really have no idea what the plans are. I should be able to come up with something on short notice if necessary.
Sunday: Big BBQ for lunch
We are doing a big hotdog & hamburger blowout for lunch with some family-I'm thinking by dinner we won't have a huge appetite. Probably grilled cheese & tomato soup for the kiddos or some such.
For more great menu plans head on over to The  Organizing Junkie!